---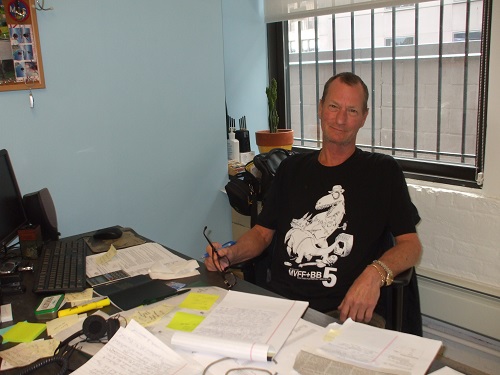 Richard Topham Jr. - President
rich@pro-sound.com
Rich has been in the Film/Audio business for over 30 years solving peoples audio problems and teaching them how to get good sound. Over the years Rich has won 6 Emmys for assistance on several TV productions. A New Jersey native, he enjoys Skeet/TRAP shooting and Bass fishing in his spare time.

CLICK HERE FOR RICH'S BIOGRAPHY
---
Richard Topham III - (A.K.A. R3) - NYC Sales Manager
riii@pro-sound.com
Richard attended SAE in NYC in 2008 and has been working at Professional Sound Services for over 6 years now. He enjoys working in the sales dept. with his colleagues and in his spare time he works freelance as a boom operator and sound utility.

---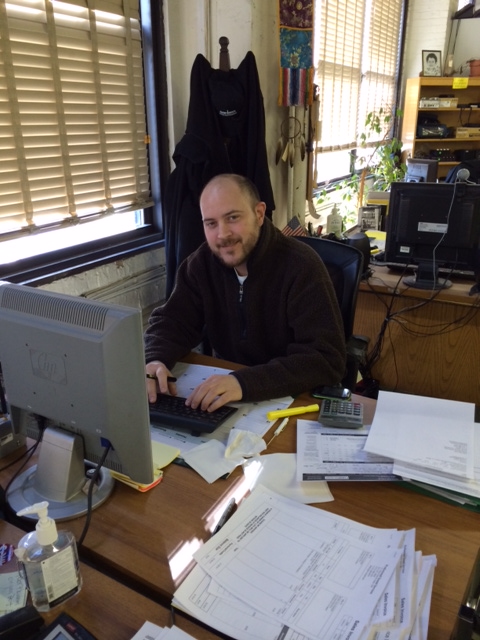 Justin Marinoff - NYC Sales
justin@pro-sound.com
Justin is a sound person with live sound reinforcement background. He has worked with prestigious companies with their sound in NYC, such as B.B. Kings and Off Broadway Productions of Stomp. In his spare time he records jam band concerts and enjoys working with pro-tools.

---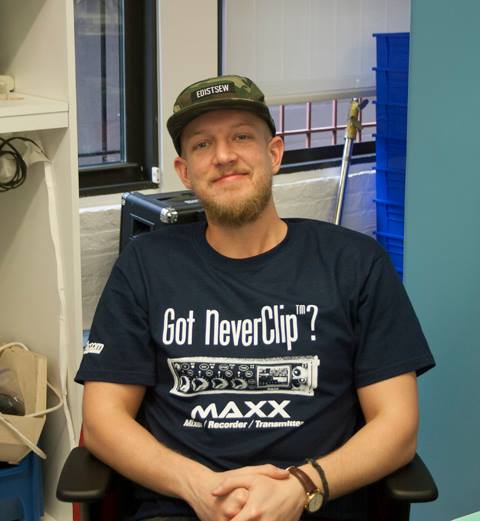 Matt Zimmerman - NYC Rental Manager
mattz@pro-sound.com
"Matt Z" has worked at Pro-Sound since the summer of 2008. Prior to that he studied Music and Recording Technology at Duquesne University. When he is not preparing rental packages at the office, Matt DJs at house parties and bars around the city.
---
Dermot Penny - NYC Sales
dermot@pro-sound.com

---
Phil Portwood - NYC Sales
phil@pro-sound.com
Originally from Pennsylvania, Phil has been with prosound since January of 2015. As one of the new additions to the sales team, phil enjoys learning all that he can from his colleagues in the sales and rental departments. Outside of the office you can find phil at your nearest comic book store checking out the new arrivals.
---
Mike Marshall - NYC Rental Tech
mikem@pro-sound.com
Mike joined the team in August of 2015. He has a BFA in film writing and has been involved with communications for over 7 years.  In his spare time, he writes screenplays and has a great film knowledge.
---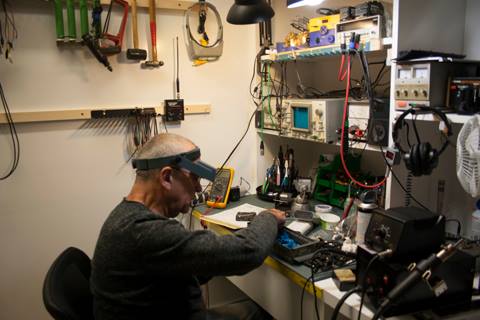 Vladimir Tarasov - NYC Service
service@pro-sound.com
Vlad is one of the best audio technicians around. He is known as "The man who fixes it all" in the audio service field. With his toolsets in the service room Vlad works magic everyday.
---
Justin Ditch - NOLA Store Manager
justin.la@pro-sound.com

---
Lukas Gonzales - NOLA Rentals Manager
lukas.la@pro-sound.com

---
Shelley Decarlo - NOLA Accounting
shelley@pro-sound.com

---
Eric Toline - Florida Store Manager
eric.fl@pro-sound.com

---
Ahmed Lugo - Florida Sales Manager
ahmed.fl@pro-sound.com

---
Mindy Noble - Florida Accounting
mindy@pro-sound.com

---